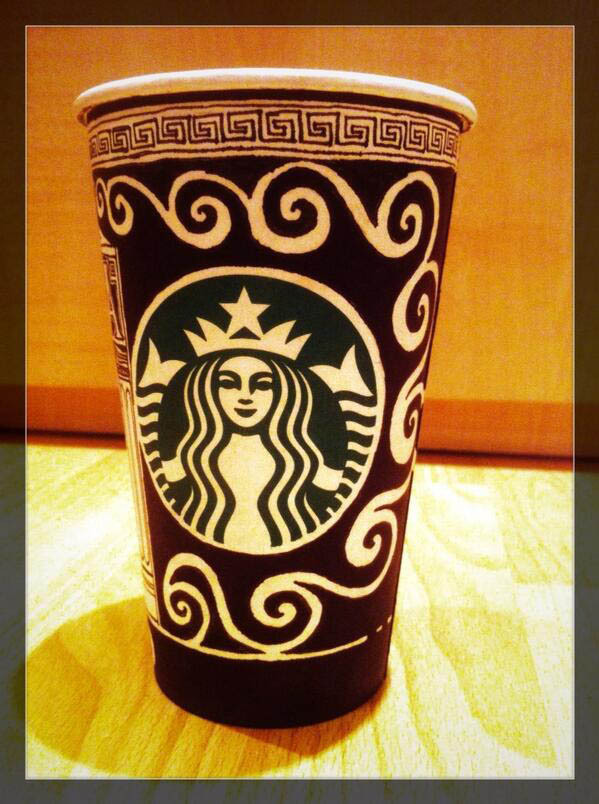 And the internets went insane along with my local morning news programs.  And because of the all-encompassing media conspiracy, your local news shows were undoubtedly forced to report on this as well.  You can get the party line at Huff Post, or Buzz, feed, or any of the other proletariat media webrings if you choose, or you could just let this die a short and painless death on it's own. One morning news show in my local media district had the talent reading tweets from sheets of paper (ironic, indeed) about the absurdity of this new "policy" in the Starbucks environment.  The most poignant, and the one that best represented the aired grievances went something like this:
"I have no desire to educate you on 400 years of oppression and slavery while you make my morning coffee."  -Unknown Detroit area coffee patron
This statement, to me, is not entirely offensive until we start to analyze it in the context of the whole conversation. And this 20 word diatribe, itself, shows the folly of this endeavor at inception.   You see, everyone already agrees that having the conversation is ridiculous, but not for the reasons anyone will openly admit to.  It's been analyzed and editorialized as improper and foolhardy by the entire country already for a few reasons:
1. it's not a long enough time to discuss such a serious topic
2. it not the proper place to discuss said topic
3. It may cause violence
All three of these are true, but it's not why we shouldn't have the conversation.  It shouldn't happen because it can't happen.  There is no conversation.   A conversation about race can never occur, in any coffee shop, in any context, or in any forum in America because it's essentially over before it's begun.  And the statement about "400 years of oppression" by a Detroit listener shows the conversation ending context in full splendor.   It puts an immediate end to any discussion, places blame on "oppressors", implies a legacy of guilt, and scribes the bible for society's ills.   It's analogous to discussing dinosaurs with someone who believes in the Bible as the absolute word of god.  Dinosaur fossils were put here to tempt our faith and aren't really real – case closed,  conversation over.  Any contrary opinion to commentary that ends with "god made it so" is moot since the premise of god's truth, or in our case "400 years",  takes precedence over all other opinions.    See, when there's no back and forth, or no compromising discourse, there's no conversation -ever.  It's simply one protest versus another with no mediating officer to screen insults or rocks between the two groups.
Therefore, I suggest you ignore all the racist messages penned by your local baristas.  They're just trying to keep their job and are doing what they are told, so give them a break.  And give all the other white people in line behind you a break too, they're paying a shit-ton of cash for a goddamn coffee and trying to make sure their "Not a Racist" badges are on straight.  Black people leave their badges at home and most are too smart to be paying six dollars for a coffee and a hard biscuit every day.
by